Protecting your income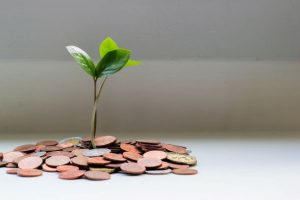 Protecting your income
According to the most recent government long-term sickness figures, 1.4m working-age people had been off work in the previous year, for more than four weeks, due to serious illness or accident.
This is where an insurance policy to protect your income has a vital role to play, by allowing you to continue paying the bills and keeping a roof over your head.
If you only have sick pay and possibly state benefits coming in, and you don't have savings to fall back on for any length of time, it's easy to see how it might become difficult to pay what is likely to be your largest monthly outgoing – the rent or mortgage.
A tailormade plan to suit your individual needs
There are a number of options to consider, so that you end up with a plan that suits your own individual circumstances: The main ones being:
The amount of monthly cover you require – you can decide the amount of insurance cover you want. The higher the level of cover, the higher the premiums will be. You should note that you cannot insure yourself for more than around 60% of your earnings after tax.
Payment duration – short-term policies are normally referred to as 'accident and sickness' policies and will typically pay out for a maximum of 12 or 24 months, whereas long-term 'income protection' plans can provide cover to a specified age, usually your retirement age.
Waiting/deferred period – this is the length of time you would need to be off work for before the policy starts paying out. The shorter this period, the higher the premiums. For example, a policy with a deferred period of one month will be more expensive than one with a deferred period of six months.
Parent cover – this option provides cover if you need to take time off work to look after a dependent child.
Death benefit – some policies include this option, which would pay a lump sum in the event of death.
Cover for own or any occupation – if you choose 'own occupation' cover, you will be covered if you are unable to do your normal job. 'Any occupation' cover is not as comprehensive because you would need to be too ill or injured to do any job whatsoever before you could claim.
Premium holidays – some policies will allow you a premium holiday if you become unemployed through no fault of your own. You may also be able to suspend paying premiums for the duration of any claim period.
Other factors
Premiums will also depend on factors such as your age, health and occupation.
Coronavirus and income protection
One insurer recently stated: 'We don't exclude coronavirus from any of the policies,' but 'We've added some new questions about coronavirus that you'll need to answer if applying for a new policy.' Ask us for the latest information about coronavirus and income protection.
We Can Help!
For more information or help with your mortgage please call us on 01483592743 or 07834173731
Alternatively please send us an email at info@themortgagechoice.co.uk

The Mortgage Choice is an appointed representative of Stonebridge Mortgage Solutions Ltd and can source the most appropriate cover from its panel of insurers with a free review of you overall protection and insurance needs. As with all insurance policies, conditions and exclusions will apply.
Photo by Micheile Henderson on Unsplash